Human side of innovation: skills development for a team ready for the future
A free livestream by Monitor
Human side of innovation: skills development for a team ready for the future
Monitor is excited to announce our next live stream, "The Human Side of Innovation: Building Skills for a Future-Ready Team"! Innovative leaders in our industry and beyond are taking steps to build teams that are ready for the future. Too often, innovation is equated with technology, but there is much more to it. Innovation is about solving problems to improve the human experience. Although technology is often involved as an enabler, it's always about humans bringing awesome solutions to life.
Is it possible to systematize innovation? What does it take to build a capacity for continuous innovation? We talk a lot about the importance of building an innovative culture and we hear about open floor plans, colocation, virtual collaboration and so on. But the culture is more than what happens at the water cooler or in the break room. In a rapidly changing world, it is vital for resilient, future-ready teams to intentionally develop both a culture and capabilities that enable innovation.
The human side of innovation cannot be ignored. But what does it take to build your team so it's ready for the future? How to foster a culture of innovation? What does it mean? More importantly, what does this look like in practice and what concrete actions can we take on a daily basis?
Rejoin MonitorThe next live panel discussion will be hosted by 'Insatiably Curious', Deborah Reuben, as we explore how to inspire lifelong learning so you can build an innovative, future-ready team.
Accelerate the development of a culture of innovation within your team.
Activate behaviors that lead to better teamwork and problem solving.
Identify the skills of tomorrow that you can develop in yourself and your team today.
Apply practical advice to your professional work.
---
Tuesday, July 28, 2022
1:00 p.m. – 2:30 p.m. EST

---

Register now! Can't attend the live event? No need to worry.
We will provide recordings to everyone who registers.
By registering for this conference, attendees authorize Monitor to share your contact information, including but not limited to your email address and phone number, with sponsors. For more information, please contact Terry Mulreany at [email protected]
Moderator: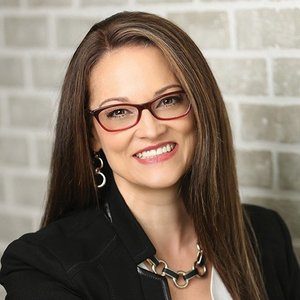 Deb Ruben
CEO and Founder of TomorrowZone
Deborah "Deb" Reuben, CLFP, DES, is CEO and Founder of TomorrowZone, a technology strategy consultancy inspiring new ideas and collaborations to shape the future of businesses. She encourages new thinking to explore the art of the possible with her vast technical knowledge, experience in equipment financing and her passion for challenging the status quo. His expertise will improve and expand your company's products and services and create efficiencies that will produce a competitive advantage for your business.
His vision for digital transformation and preparing for the future is radically different with more than two decades of experience in innovation, speech and, above all, in real life, in the financial and software sectors. . Reuben appreciates and shares with clients and the public that digital transformation is less about digital and more about people. When it comes to thinking about technology, innovation and the future, you can choose to act today to shape your future. The best investment you can make is investing in what's between your ears by supporting your personal growth. Everyone, regardless of role, needs to stay on top of technology and trends to stay ahead of tomorrow.
What surprises most clients is its ability to combine big business thinking and entrepreneurial ideas to create market success. Its customers and audience include companies such as PNC, Wells Fargo, DLL Group, Huntington, Dell, Mitsubishi UFG, Caterpillar and Key Equipment Finance.
A member of the ELFA Board of Directors, Reuben chairs the ELFA Technology Innovation Task Force and has served on the Monitor editorial board, co-founded the Disrupted+ lecture series with Monitor. She sits on the board of the CLFP Foundation and is the author of the Certified Leasing and Finance Professionals Handbook, 6th, 7th and 8th Editions. She is the recipient of the Cindy Spurdle Achievement Award from the CLFP Foundation and the ELFA Michael J. Fleming Award for Distinguished Service. Monitor honored her as one of the 50 most powerful women leaders in equipment finance and, in 2021 and 2022, named TomorrowZone one of the most innovative companies in the equipment finance ecosystem.
Panelist :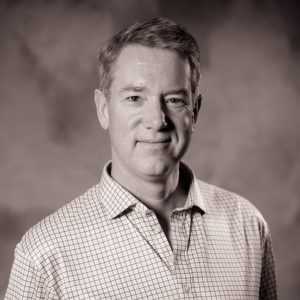 Jeffrey Bilbrey
CEO, Leasepath
Jeff Bilbrey has been creating, delivering and advancing enterprise technology products and related services since the early 1990s. Today, he is CEO of Leasepath's global operations, where he is responsible for customer satisfaction and driving the flagship platform for market-leading cloud-based financial arrangements. Leasepath has experienced impressive growth by expanding its product offerings, increasing its market awareness and delivering market-leading innovative capabilities on a flexible cloud platform.
Bilbrey has always been involved in IT and consulting. He loves software products; not because he's a techie, but because he loves seeing how technology and automation can solve real business problems. He began his career right out of college traveling in Europe for five years as a consultant in the telecommunications industry (AMS – American Management Systems). After that, Bilbrey moved to a startup in Boulder, CO, working on the very first online banking and bill payment technologies (Avolent). He then spent many years in P&C insurance technology as Global Product Manager and Head of Delivery (Sentry Insurance, Majesco); then followed a passion as a leader in health informatics (Cancer Treatment Centers of America); was a board member and chairman of a listed multinational company in the trade finance software industry (Netsol: NTWK).
Bilbrey lives in Thousand Oaks, California with his wife and three children. He is an avid outdoorsman, with a love for hiking, hunting, fishing, boating, biking, running, triathlons, and exploring all the peace and wonder of the great outdoors.
Panelist :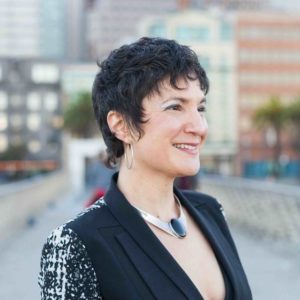 Tirza Hollenhurst
CEO of LUMAN
Tirza Hollenhorst is a futurist and master trainer. As CEO of LUMAN, she led the implementation of innovation, leadership and culture change programs at large companies like AMD, Siemens and Airbus, as well as scaling companies like Blue Planet Energy and Infinite Edge. Hollenhorst believes innovation thrives when people are driven by their internal sense of purpose, connected to their team, and held in a container of psychological safety. Hollenhorst is a regular speaker, known for her ability to quickly conjure up connectivity and creativity within large groups.
Panelist :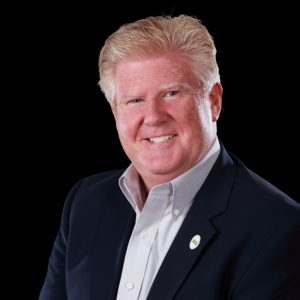 Joe Leonard, CLFP
President and CEO, Oakmont Capital Services
Joe Leonard is a founding member of Oakmont Capital Services. His primary function is to oversee Oakmont's strategic direction, ensure its continued growth, and maintain the highest ethical and performance standards in the industry. After graduating from Penn State University, Leonard gained wide and varied business experience ranging from trade finance to consumable goods and services. In addition to Oakmont Capital Services, Leonard founded and operated several businesses, including a bauxite mine, a packaging company, and a spring water bottling company.
Leonard has been an active member of the equipment finance industry for over 25 years and is passionate about giving back through his involvement with the NEFA Foundation, ELFA and CLFP. He is an active member of the Certified Lease and Finance Professional Foundation, serving on the board of directors from January 2019 to December 2021. Additionally, Leonard has served on several CLFP committees and was an instructor for the CLFP exam. He was also a board member of the National Equipment Finance Association (NEFA), serving from October 2016 to June 2018.
Panelist :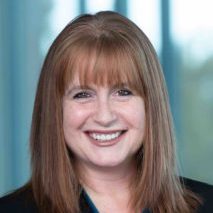 Jennifer Martin
Vice President, Leasing and Supplier Program Support
Financing of key equipment
Jen Martin is a senior executive at Key Equipment Finance, responsible for successful project execution as well as KEF's success through data-driven strategic modeling, problem solving and customer satisfaction. through the effective execution of strategic plans.
Martin has worked in the rental industry and at Key Equipment Finance for 25 years, having held positions in operations management, project management, technology product ownership, supplier program development and quality assurance. She is the current Chair of ELFA's Operations and Technology Committee.